---
See your Ancestor's or Regiment's participation in the Civil War with a customized Map
We make personalized maps which will show:
• Battles and skirmishes your Ancestor fought in.
• Places he was at during the war.
• Other battles and skirmishes that occurred during his time of service.
• Narrative of his service and/or legend if desired.

Maps are based on the our data for battles and skirmishes, matched to Regimental Histories in the NPS on-line database of Civil War Soldiers and Regiments (from Dyer's Compendium), The Compendium of Confederate Armies, the Supplement to the Official Records, and other sources. Additional details will be incorporated if you provide them. We work with you to get the map you want.

Maps are priced from $95. Additional charges may apply depending on options selected. See explanation of Order Form below.
ORDERING OF THESE CUSTOM MAPS HAS BEEN SUSPENDED DUE TO A LARGE NUMBER OF ORDERS FROM THE GETTYSBURG 150TH REENACTMENT. WE WILL ONLY ACCEPT ORDERS FROM PREVIOUS CUSTOMERS OR IF YOU HAVE A REFERRAL FROM A PREVIOUS CUSTOMER. PLEASE CONTACT US BY EMAIL IF YOU HAVE QUESTIONS.
Order Form: download now
Gift Certificates available, contact us.
Contact us by e-mail if you have any questions or need any assistance.
Visit our home page www.civilwarhistorymaps.com for more interesting products:
Sample Maps: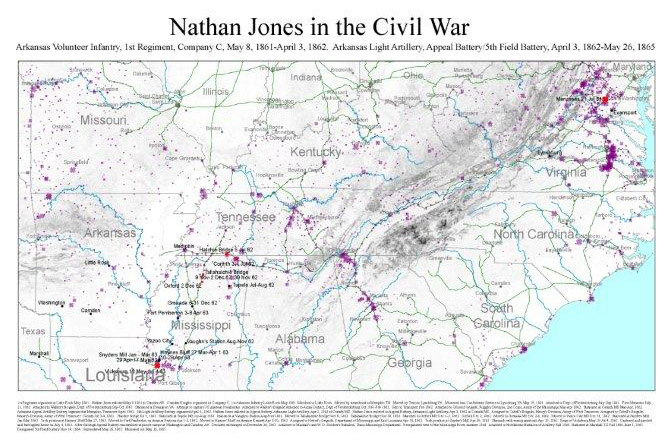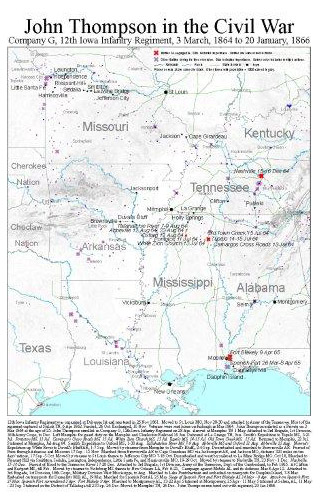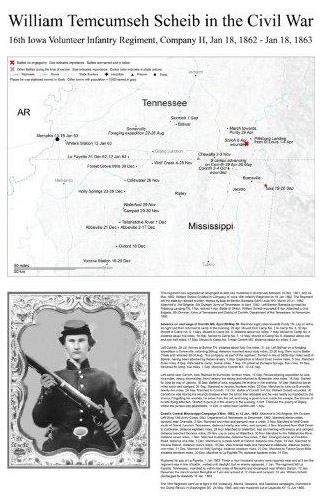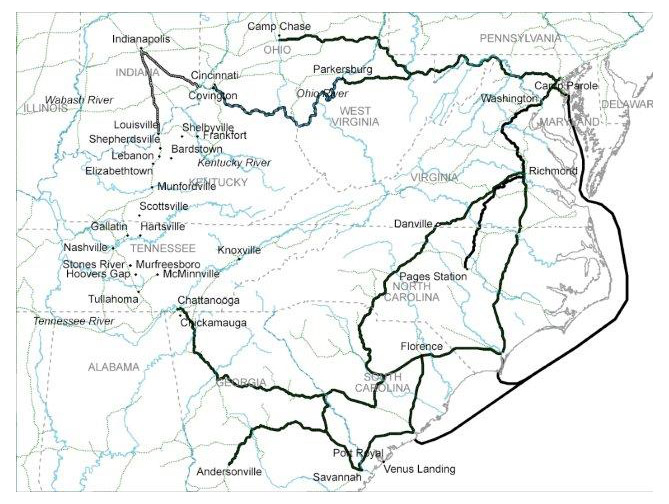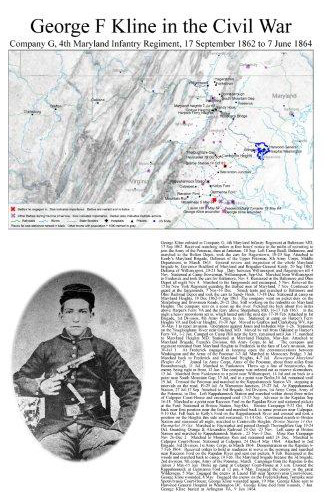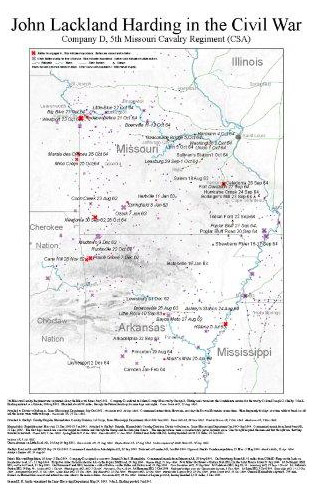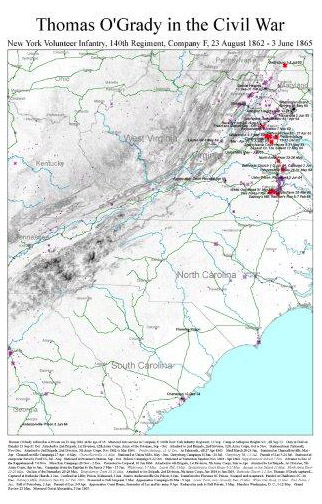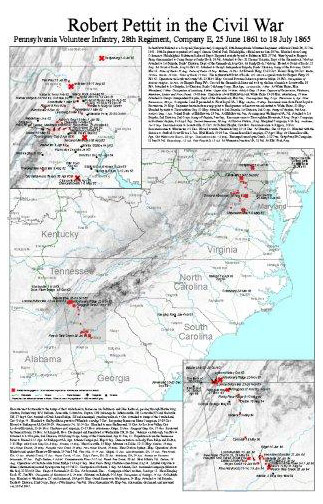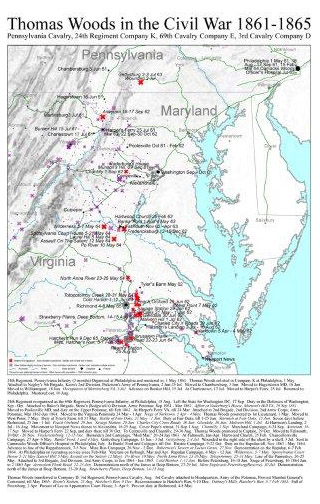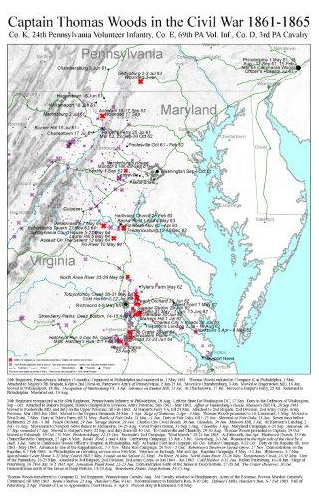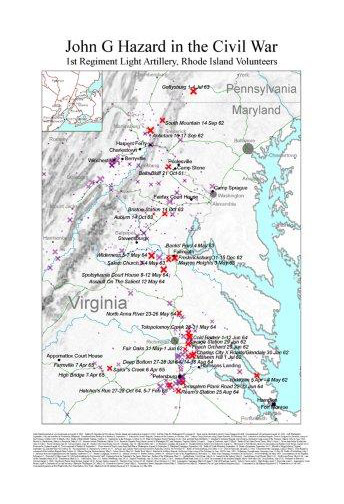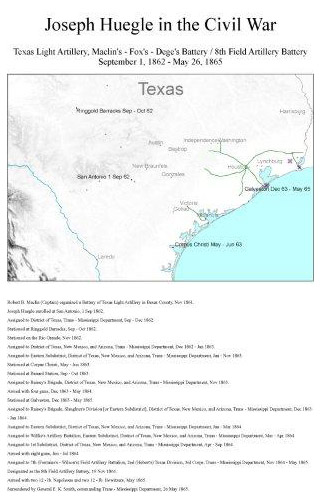 Explanation of Order Form:

Your Basics are required so that we may contact you while we are working on the map and when it is finished. Fields are Name, Address, City ST Zip, e-mail address, and Phone number.

Soldier's Basics is the information we need to find the information about your soldier.
Name: enter his full name and any possible alternate spellings.
Dates of Service: enter the date he enlisted and the date his service ended whether by discharge, death, wounding, or other reason.
Regiment details: be as specific as possible about the regiment(s) he served in, including company if known.

You have the option of having the narrative of his service printed on the map, having this narrative formatted, and having legend of map symbols printed on the map. There is no additional charge for any of these options. Please check the appropriate boxes or leave blank.
Narrative of service on the map?
Edited and formatted narrative? (this will take up more room and leave less room for the map)
Legend on the map?

Basic Charge for an ordinary soldier $95
This is our base price for drawing any custom map.

If you have a picture of your soldier we can incorporate that into the map.

Extras These are the extra options you have in requesting the map.

Finished files on a CD (bitmap and PDF format) ($20)

Extra printed copies ($10 each)

Laminating ($10)

Subtotal
Add all of the above charges and enter.

Tax
Tax is not applicable for Internet orders.

Shipping via UPS ($25) via US Postal Service ($10)
Please select your preference and enter the appropriate charge. If you live near Alexandria VA we can arrange for you to pick the map up and save you this charge.

Total Price
Sum of all the above charges.
Signature and date
Please sign and date the order form.
Maps will be printed on 13x19 inch matte photo paper using fonts and formats as in the samples. This is our default. If you desire a different paper please specify on the reverse of the order form. Additional charges may apply.
Files for finished maps will be retained by World History Maps and may be used as future samples
Include any notes or special requests on the reverse of the form
Special Requests
Please enter and describe any special requests you might have on the reverse of the order form. Additional charges may apply if more research or work is required to fulfill them.

Send the order form with payment (check, money order, paypal, or credit card) To:
John C. Nelson
World History Maps
3809 Moore Place
Alexandria VA 22305
See our other maps and interactive historical atlases at www.worldhistorymaps.com